Our history
We are a team of enthusiasts who wish to offer the best musical experience to our customers by offering them a speaker in their image.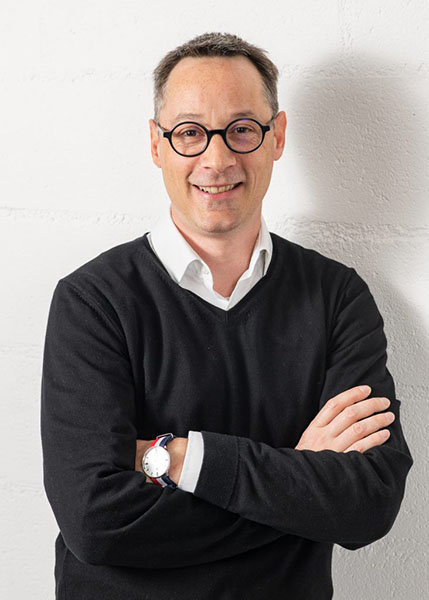 XAVIER VERSTRAETE

FOUNDER
The reasons for this adventure
From a young age, I have been drawn to Hifi. I remember, as a teenager, my first visits to auditoriums and listening rooms in London! And yet, I never considered making it my job.
However, the love of technology led me to training as an engineer and to a professional R&D career in industrial engineering.
So how did this project come about?
I was just looking for a deeper, more complete musical experience.
If sound quality is essential, the time, the place, the conditions are at least, if not more, important. Iris was born from this observation.
Iris is a customizable speaker, decorated and configured according to your tastes. It offers a decoration, a unique light atmosphere and is piloted by gestures.
All of these elements make Iris unique, just like you.
It can only be made for you!
"My claim is not to make the best speaker in the world … But the best speaker for you! "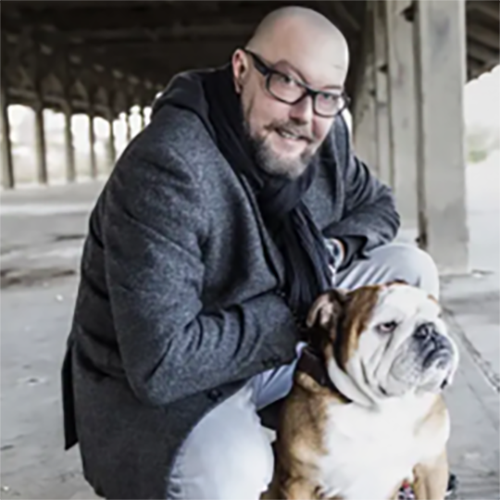 YORIK REGNIER

PRODUCT DESIGNER
Yorik is half Breton, half Corsican but 100% Designer.
Its core business is retail, but in fact it is a real jack of all trades. Photographer, Artist and bon vivant.
He joined the team when I introduced him to the concept and the project. I didn't need to ask him if he wanted to go a long way together, he volunteered! She is a beautiful person to discover.
Ah yes, call him Yo!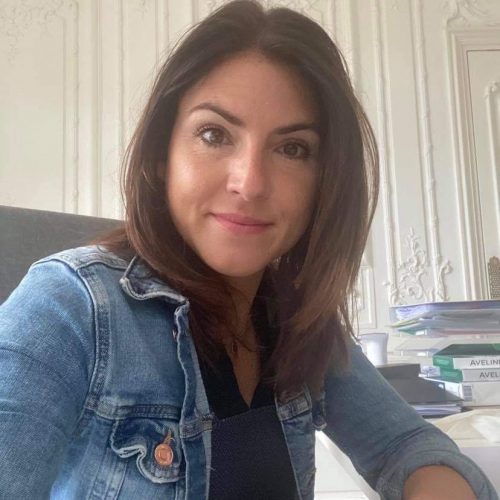 NATHALIE FERY

BUSINESS DEVELOPMENT MANAGER
Nathalie, that's the feminine touch of the team!
It was first as a friend that I decided to consult her on the nature of my project. Once she was sure she wanted to make it happen, it was under her hat as a DealExport partner that she joined this adventure.
A lawyer by training and with professional experience in various sectors, Nathalie accompanies me in the structuring and launch of my project.
A collaboration lasting several months punctuated by brainstorming sessions, workshops, travel, making important decisions … but above all by laugh!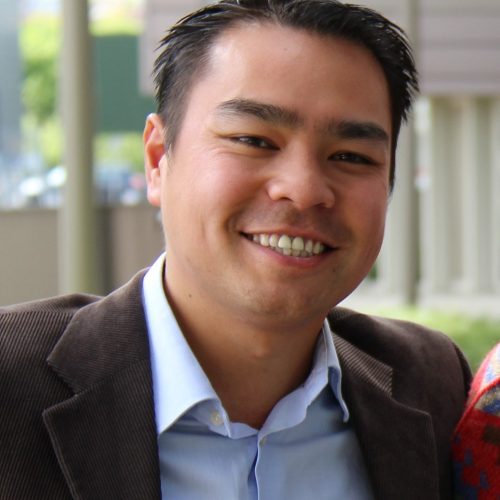 KING NGUYEN

PRODUCT MANAGER / BUSINESS DEVELOPMENT MANAGER
With a strong experience in product development and retail, King joined this ambitious project bringing together Technology, Made in France and International, all with an important human aspect.
King is from Troyes. He is the commercial part and product definition through his company DealExport.
Now based in Vietnam, he is our expert for our global expansion
King is an insatiable worker but never refuses a glass of Champagne or a round of golf!
His latest challenge? Learn to speak and write Vietnamese in 6 months instead of 1 year!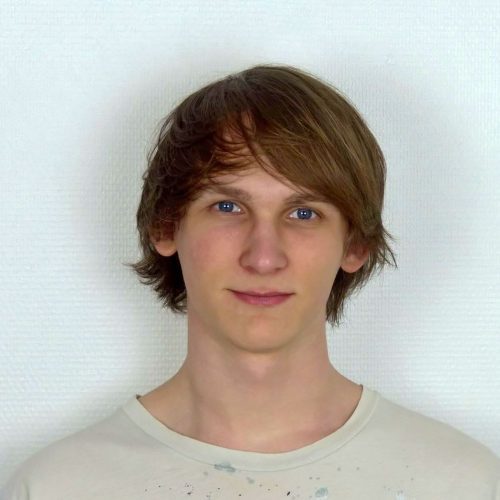 MATTHIEU DEWARIN

IT DEVELOPER
Matthieu is passionate about everything related to Tech.
A computer scientist by training, he is also our Geo Trouve Tout.
Have you discovered something about IoT? Matthieu has already had one at the bottom of a drawer for 6 months!
He is also a Youtuber with over 500k subscribers, a dog fan and a mainstay of the team!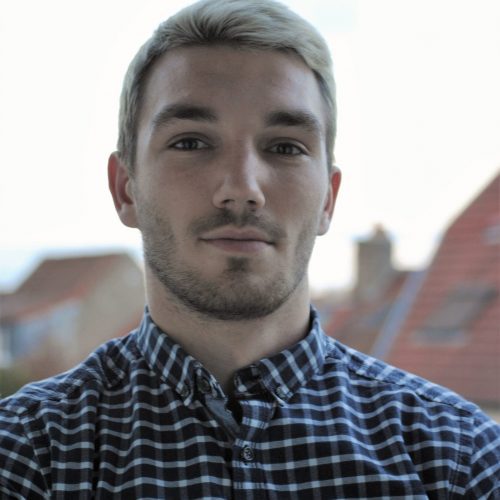 CHARLY HEFTY

ELECTRONIC ENGINNER
Who said you can't reconcile high-level tackles with meticulous welds? No one I hope because otherwise Charly will prove you wrong right away!
Charly is as involved in the electronics project as he is in sports. Judo, American Football and indoor sport.
He's the handsome GEEK of the team.
In addition, he loves to have a good time around a few beers or other red wine for those who prefer!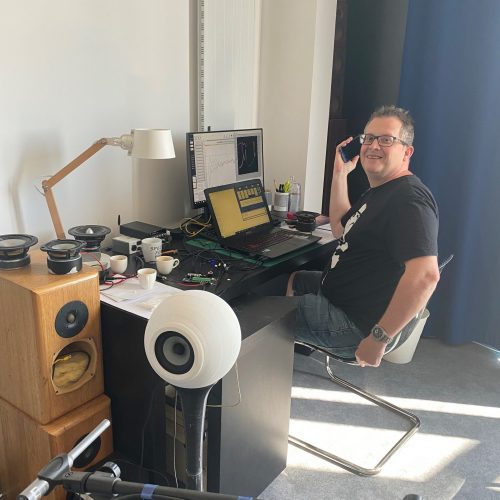 CHRISTOPHE BRAUX

AUDIO ENGINEER
Christophe is passionate about audio and electro-acoustics.
Former distributor, installer and designer of recording studios, Christophe is far from prejudices and esoteric knowledge.
He accompanies me in the Iris project because he likes the strong constraints related to technical choices, design and use of the product.
Christophe is very discreet and often withdrawn in order to listen better, to better listen to everyone's arguments, to better listen to the music.
For Christophe, the spoken word is money but the music is Gold.
Thank you Christophe for being so present on the project!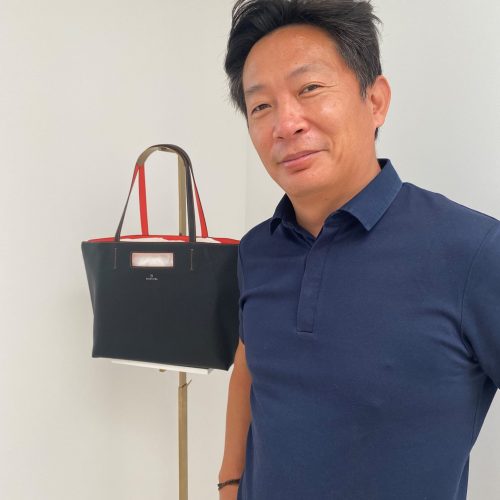 BERNARD GOMBERT

MTM WORKSHOP MANAGER
Bernard is like all members of the team, passionate about his job and what he does. He is in charge of the workshop at La Manufacture Troyenne de Maroquinerie.
Leather goods, saddlery, upholstery, Bernard has more than 30 years of experience for the largest French luxury houses, including more than 10 years abroad.
It is inexhaustible on the skins, the good methods of tanneries or how to combine leathers and materials to make a sublime product.
Bernard is always available to help you choose the leather that suits you best, to explain how to work with it to dress your Iris.
Listening to him is very simple, watching him do it seems simple, but to realize it, only he can do it!
In short, Bernard is an artist.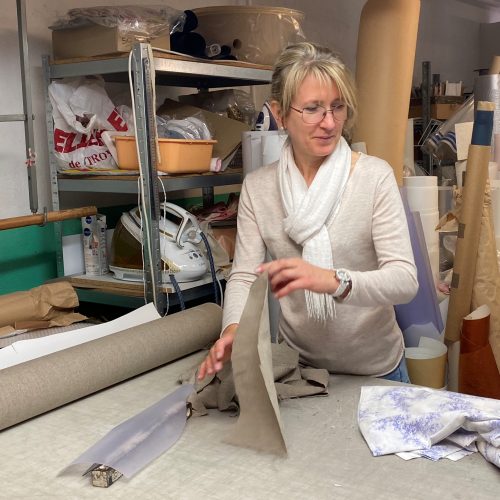 DOROTHEE LENOIR

AMBIANCE D'ABAT JOUR
Dorothée Lenoir heads Ambiance d'Abat Jour, specializing in bespoke offal days for the hotel industry.
Whatever the size, shape, color or material, Dorothée has the know-how to fulfill your request.
Using her adaptation skills, Dorothée rose to the challenge of creating an Iris speaker clad in Lin. For this first creation, we have chosen a very raw and natural linen associated with a very discreet white base, all in a Nordic interior spirit.
Located in Troyes, we are once again very proud to call on French Artisanal know-how.
Thank you Dorothée for your smile!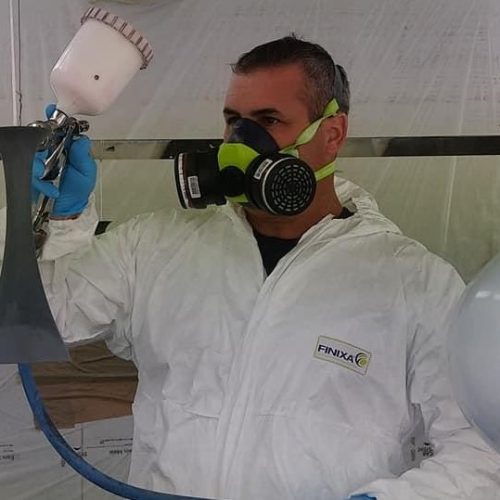 RONNY THIRION

RONNY GARAGE
Ronny is a bodybuilder, he runs Ronny Garage but he's also a boxer.
And in bodywork, it is in the heavyweight category!
A defect in the paint? He remakes
Dust in the cabin? He remakes.
Ronny is a perfectionist so obviously, when things don't go well, everyone knows he moans!
He is renowned for his character, his automotive or motorcycle restorations but also because he is a paint "jack of all trades" who loves challenges, which makes Ronny an endearing boxer.
Keep in touch with us
Click here to subscribe to our newsletter and our news.